Tommy talks about #givingtuesday and shares one of his favorite organizations he likes to help out @2harvestmidtn #payitforward #help
I Guess We're at That Age
I Guess We're at That Age
(Womack 2023)
I have a hard time grieving. I'm not a person who cries at a funeral and gets it all out of my system. I'm not wired that way. In a way, what happens is I get baffled. Where's Ann? Where's Peter? Where's Pam? Kim? Steve? I keep expecting them to turn up at a gig or pick up the phone when I call. I know in my head that they're dead, but they're not dead in my heart. I wrote "I Guess We're at That Age" because I'm just trying to understand - okay, that person isn't ever going to walk through my front door ever again. Okay, I'm 60 years old and this is going to happen more often than it used to and I'd better get used to it. I'm trying to understand that they really did die. And the song I think is me wrestling with reality. I'm on the side of fantasy, I guess, but reality always wins.
Here's my gigs coming up in Autumn, and I'm sure others will trickle in.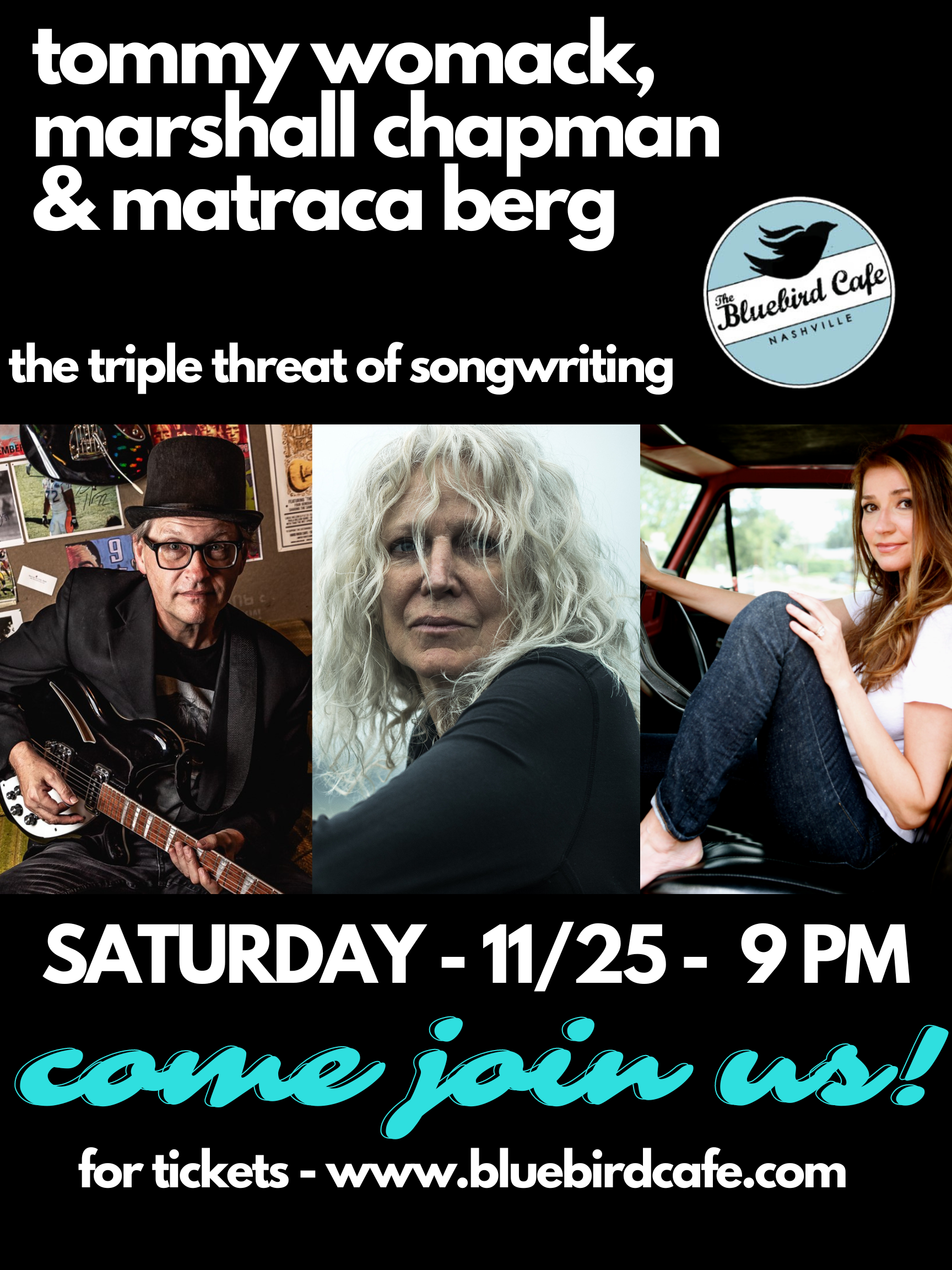 Saturday, Nov, 18th , 8pm: TOMMY'S ANNUAL BIRTHDAY GIG!! 
Full band rock and roll show @ Dee's Lounge, 102 E. Palestine Ave, Madison, TN 

Saturday Nov. 25th , 9pm: w/ Marshall Chapman and Matraca Berg @ The Bluebird Café
New album - I Thought I Was Fine!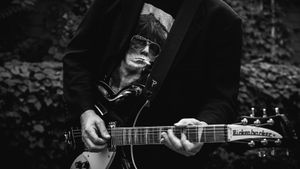 Tommy Womack, who he?
I'm a songwriter and an author. I've won the "Best Song" award in the Nashville Scene Critics Poll twice. My three books (including Cheese Chronicles, which I've been told is a cult classic) have four and five-star reader ratings on Amazon. I've written songs for Todd Snider, Jimmy Buffett, Jason & the Scorchers, Dan Baird and others. I played in Government Cheese from '85 to '92. I played in the bis-quits (with Will Kimbrough) from '92 to '94, and we had the honor of making a record for John Prine's label. I've made eight solo albums since then (counting this new one) and I've made three albums with a side project band called Daddy (again with Will Kimbrough).
I'm 5'10", I like Ray Davies, Bob Dylan and Randy Newman, I've been married 29 years (to the same woman, no less), Tourette's makes me blink my eyes a lot, and I pulled my face out of a bottle nine years ago. I'm crazy (so people tell me) and my crazy self is what I write about, I write funny songs about fears (if you like what I think is funny), I write sad songs about fears, and sometimes those tunes are funny and sad at the same time. If I have any mission at all as a songwriter, some higher purpose, it's that I seek to make other messed-up people feel less alone – the end result of that being that while I'm not everybody's cup of tea, the people who like me tend to really really like me.
"

Womack mixes country, blues, and rock like a fast-fingered bartender on his new album, 'Now What!'"
— New Yorker
"

Tommy Womack writes better 'regular guy' lyrics than just about anyone I can think of besides Hank Williams."
— AllMusic.com
"

…This is rock 'n' roll, or Americana, or whatever you want to call it, that's AS PURE AND HONEST AS IT GETS."
— American Songwriter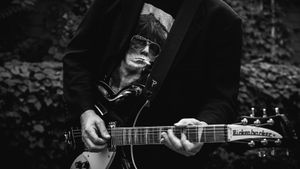 The Monday Morning Cup of Coffee
Tommy on the radio and in print...
"

Tommy Womack has been a revered and fearless leader among his generation of fellow artists and kindred spirits for a long time now. With one read of this book, anyone could see why" - Todd Snider
— Singer-songwriter, unelected mayor of East Nashville
"

A brilliant memoir by one of Nashville's finest singer-songwriters. For round pegs in square holes everywhere." - John Hiatt
— Recording artist, Thing Called Love, Slow Turning