New album - I Thought I Was Fine!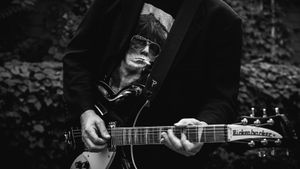 Tommy Womack, who he?
I'm a songwriter and an author. I've won the "Best Song" award in the Nashville Scene Critics Poll twice. My three books (including Cheese Chronicles, which I've been told is a cult classic) have four and five-star reader ratings on Amazon. I've written songs for Todd Snider, Jimmy Buffett, Jason & the Scorchers, Dan Baird and others. I played in Government Cheese from '85 to '92. I played in the bis-quits (with Will Kimbrough) from '92 to '94, and we had the honor of making a record for John Prine's label. I've made eight solo albums since then (counting this new one) and I've made three albums with a side project band called Daddy (again with Will Kimbrough).
I'm 5'10", I like Ray Davies, Bob Dylan and Randy Newman, I've been married 29 years (to the same woman, no less), Tourette's makes me blink my eyes a lot, and I pulled my face out of a bottle nine years ago. I'm crazy (so people tell me) and my crazy self is what I write about, I write funny songs about fears (if you like what I think is funny), I write sad songs about fears, and sometimes those tunes are funny and sad at the same time. If I have any mission at all as a songwriter, some higher purpose, it's that I seek to make other messed-up people feel less alone – the end result of that being that while I'm not everybody's cup of tea, the people who like me tend to really really like me.
"

Womack mixes country, blues, and rock like a fast-fingered bartender on his new album, 'Now What!'"
— New Yorker
"

Tommy Womack writes better 'regular guy' lyrics than just about anyone I can think of besides Hank Williams."
— AllMusic.com
"

…This is rock 'n' roll, or Americana, or whatever you want to call it, that's AS PURE AND HONEST AS IT GETS."
— American Songwriter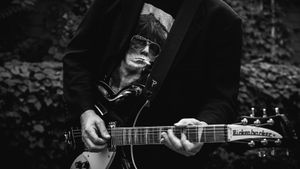 The Monday Morning Cup of Coffee
Tommy on the radio and in print...
"

Tommy Womack has been a revered and fearless leader among his generation of fellow artists and kindred spirits for a long time now. With one read of this book, anyone could see why" - Todd Snider
— Singer-songwriter, unelected mayor of East Nashville
"

A brilliant memoir by one of Nashville's finest singer-songwriters. For round pegs in square holes everywhere." - John Hiatt
— Recording artist, Thing Called Love, Slow Turning